Veteran journalist, Samuel McKnight, has passed away at the age of 58.
McKnight was an employee at Guardian Media for over a decade, from 2006 to 2017.
The journalist, who had diabetes, died from complications associated with the disease.
He leaves to mourn his wife and children.
The entire Guardian Media Family mourns his passing along with his family.
---
Story by NEWS DESK
To date, the health ministry has distributed 48,411 flu vaccines, and the health minister is once again appealing to the population—especially those in the vulnerable and high risk groups—to get vaccinated.
Health Minister Terrence Deyalsingh laments the fact that the anti-vaccsers lobby is having so much success at preventing people from taking care of their health—to the point where the anti-vaccsers are not only dominating social media, but showing up in Parliament.
The World Health Organization (WHO) has announced a scheme to lower the "overly expensive" price of insulin.
The UN agency wants other drug companies to produce generic versions of insulin, which it will then test.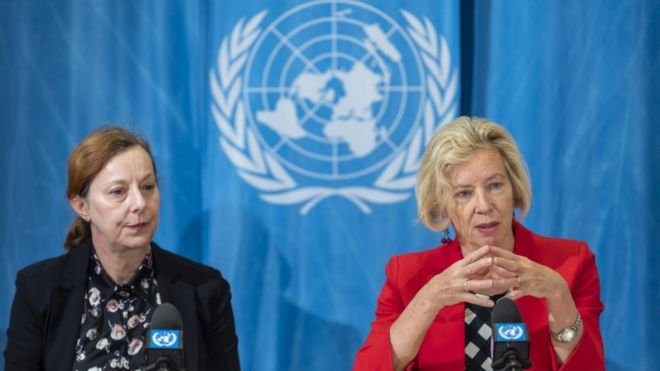 The two-year project was announced in Geneva (Copyright EPA)
The re­spon­si­bil­i­ty for care and pro­tec­tion for ba­bies with mi­cro­cephaly should be in the state's hands since Gov­ern­ment was late in re­spond­ing to prepa­ra­tions for last year's Zi­ka mos­qui­to epi­dem­ic and ba­bies with Mi­cro­cephaly were lat­er born, says UNC MP Dr Tim Gopeesingh.
Gopeesingh was speak­ing in yes­ter­day's 2020 Bud­get de­bate in the Low­er House.
Mi­cro­cephaly, a con­di­tion where a ba­by's head is small­er than nor­mal, is caused by the Zi­ka virus among oth­er con­di­tions.
Pages